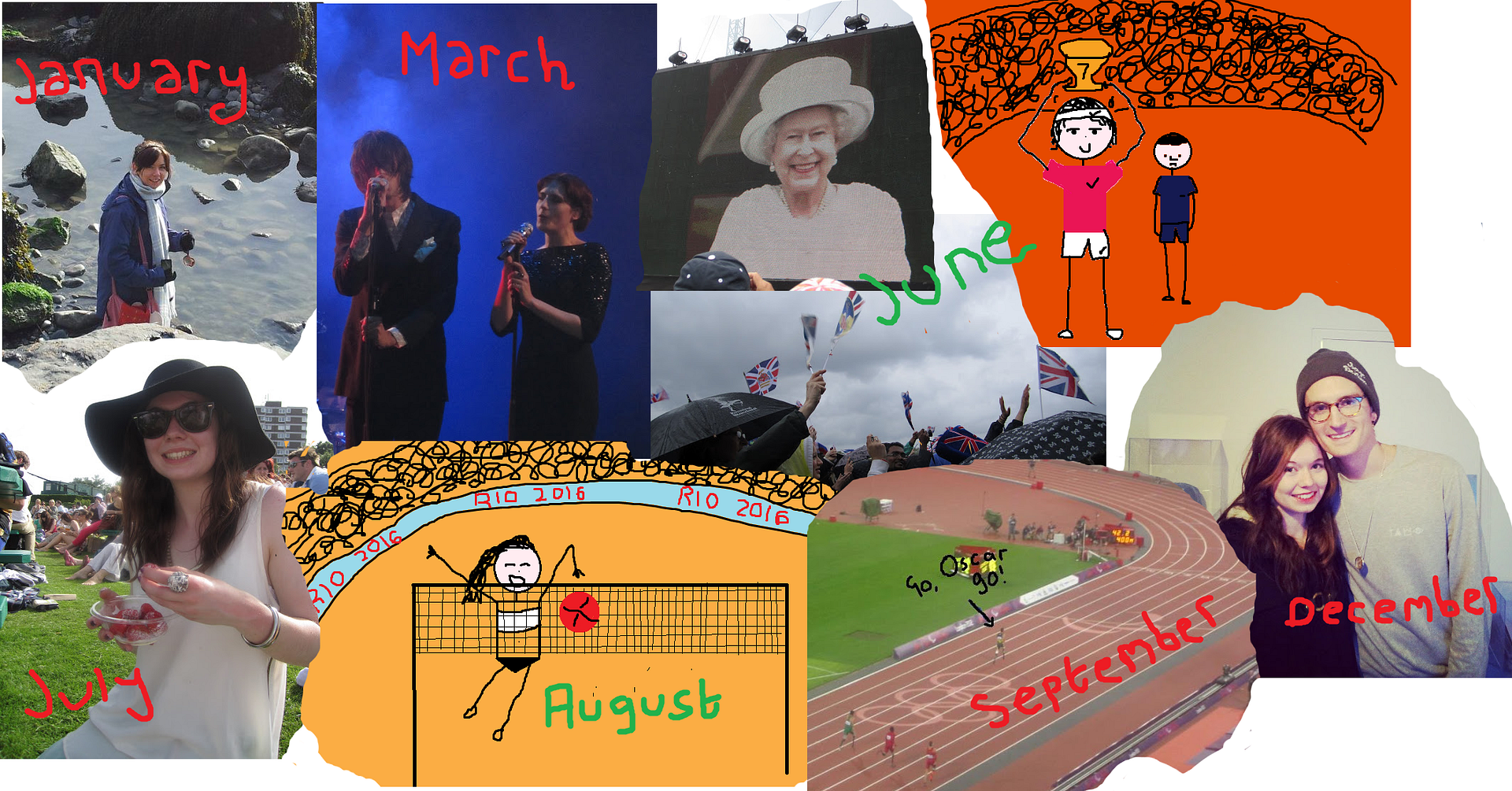 Weekend in Wales/ Florence and the Machine at Alexandra Palace (joined by Faris from The Horrors)/ Diamond Jubilee weekend/ Rafael Nadal winning the French Open for a record-breaking seventh time/ day at Wimbledon/ the Olympics and discovering my ambition to one day compete as a beach volleyball player/ at the final evening of athletics at the Paralympics and watching Oscar Pistorius/ myself and Oliver Proudlock from Made In Chelsea.
It's that time once again when everyone reflects on the year they've had- the highs, the lows, the achievements, the failures. I try not to delve too deep into emotions, because after all tomorrow is just another day, but at the same time I can't help but be pensive on the last twelve months. Overall, it's been a fairly uneventful year but I hate to end on a negative which is why I've put together a mini collage of the days which I will remember as being special. And my new years resolutions? I don't really make resolutions, more
wishes
of things that I'd love to happen. For example, in 2013 I'd love to finish my final year of school with exam results I can be proud of, get into the university of my choice and not be an outcast, and develop this blog into something better and more exciting. I feel at times it can be a bit of an experiment so thank you to all who follow and read it- you mean a lot!
However you are seeing in the new year, I hope you have a good time and I hope 2013 will go your way. Below is an outfit which I believe is perfect for the occasion: A Christopher Kane biker, Rag and Bone gold dress and Christian Louboutin shoes. What's not to adore?