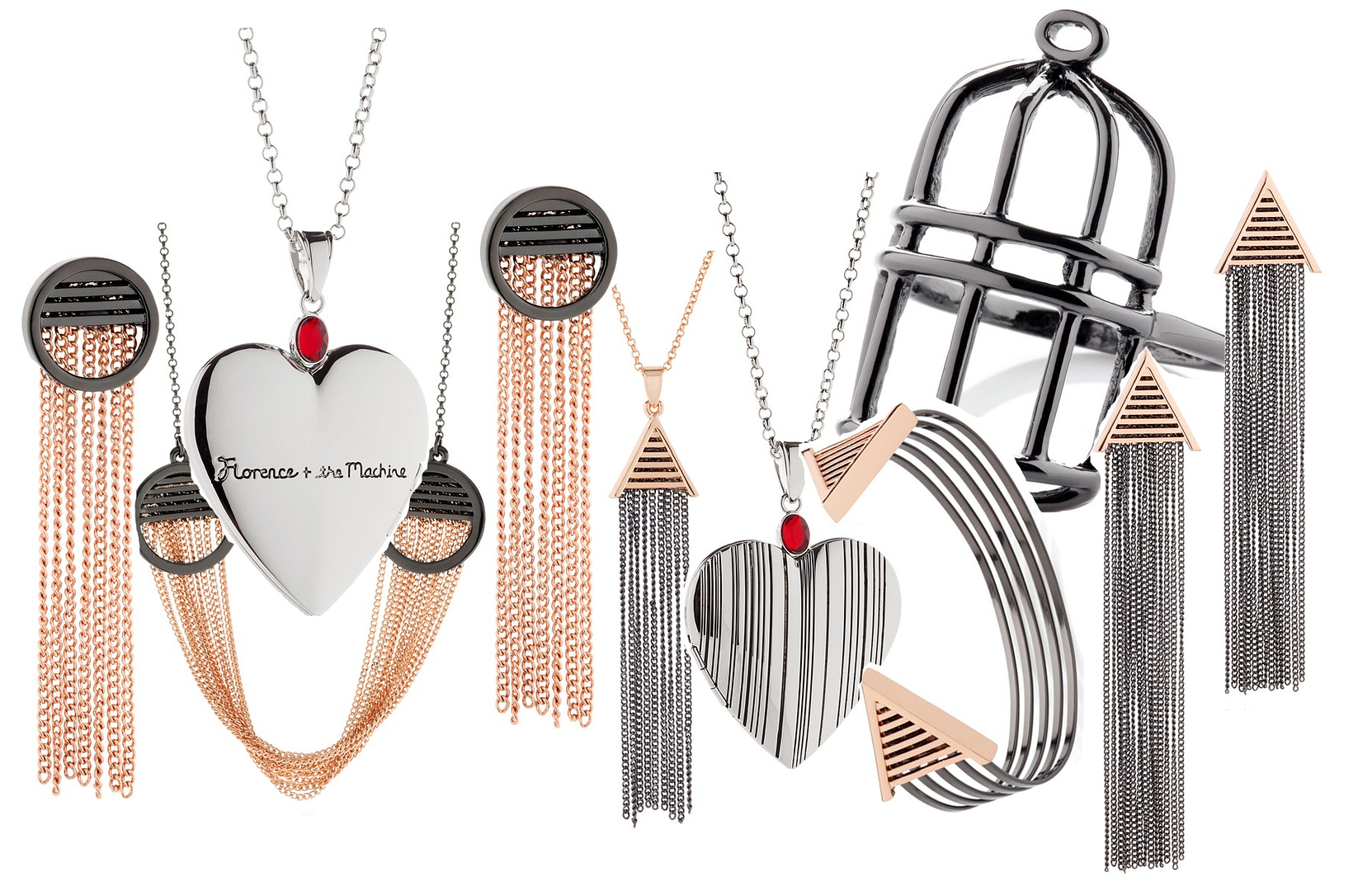 Place a statement necklace over your head or around your neck and an outfit can automatically look all the more endearing. Pop in a pair of dazzling earrings and your appearance may look all the more beautiful. Put an attractive ring on your finger and hands immediately become all the more appealing to look at. Yep, aren't accessories great?
Shourouk and Lulu Frost are both brightening up these cold, dismal, wintry days with the toasty orange and vibrant purple and Florence Welch has warmed up my heart (just like she does with her goddess vocals) with her
Flotique jewellery range
. Light chains stream down like picturesque waterfalls and geometric shapes adorn the ends, inspiration taken from her album Ceremonials. A bird cage is present too, in the form of a silvery ring, for that vintage, Flo touch that I can't help but feel affection for. I love Florence and I love her style and I love the fact she's created her own jewellery collection even more. Keep them coming please!!