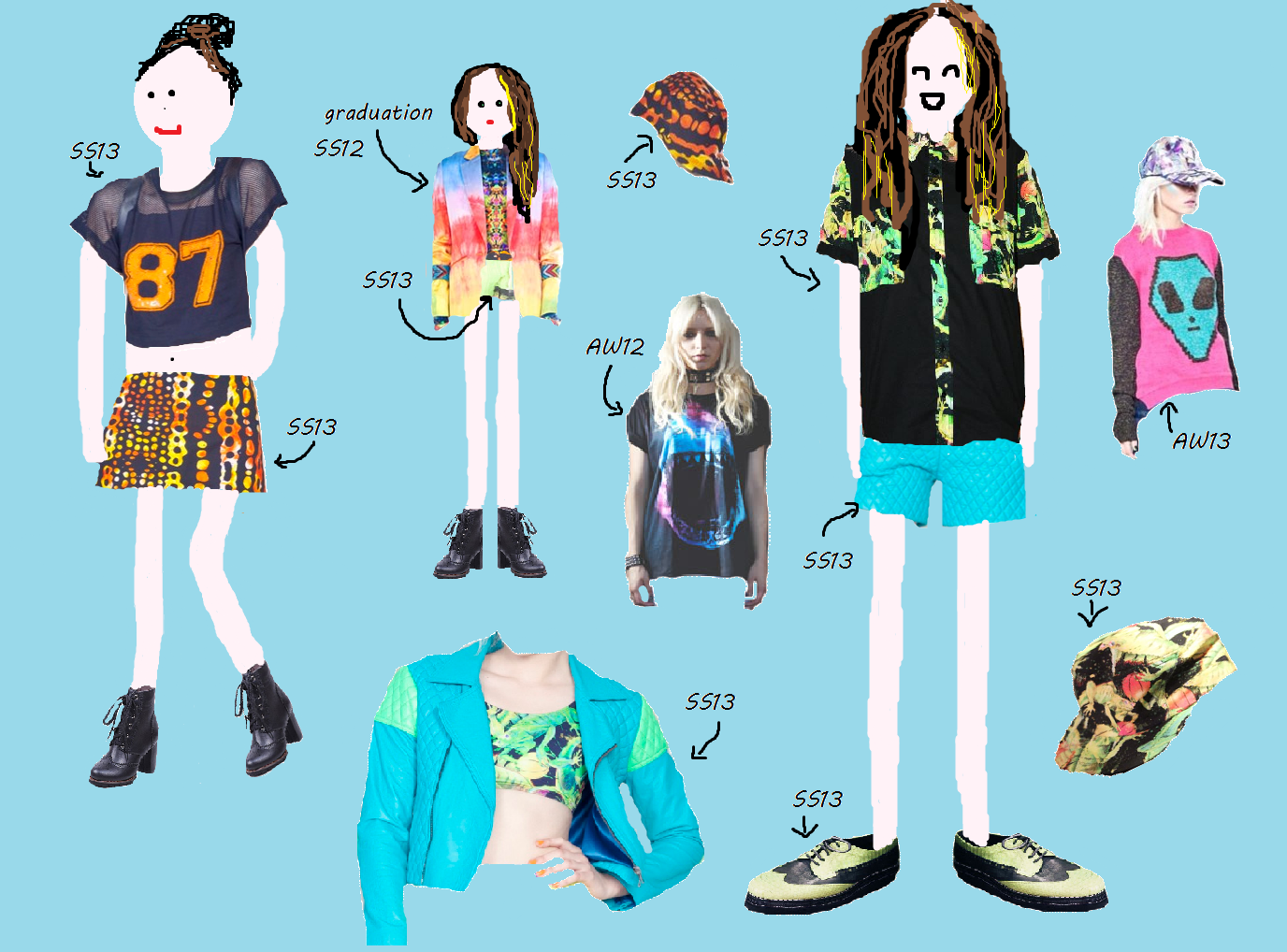 Do you like my work of art? This is what snow days consists of.
The other night I dreamt that myself and Roger Federer were really good friends. We were having a much-needed catch-up and laughing and joking together. Then, as he was leaving wherever it was we were, I ran up to him and gave him the biggest hug one could ever give. Despite that dream, I really wanted Andy Murray to reach the final of the Aussie Open and, when he did, I couldn't have been happier/more impressed.
BUT NOVAK DJOKOVIC IS SUPER HUMAN and, although Murray began the match like he could easily be number one, it takes more than a challenge to beat Djokovic.
Sigh.
Anyway, I thought now would be the perfect opportunity to once again express my adoration for the Australian designer Emma Mulholland. If you're an avid reader of my blog (thank you so much) then you would have read me rave about her previous two collections. The clothing's easily wearable and easy to style yet at the same time there's a distinctive quality to it that, at first glance, you know is an Emma Mulholland creation. It's also full of colour and I love colour and caps have also been included in the collections- caps which look
really
good.
Ok, I can't afford any of these things but if I could I know I would have to resist the urge to buy
everything.