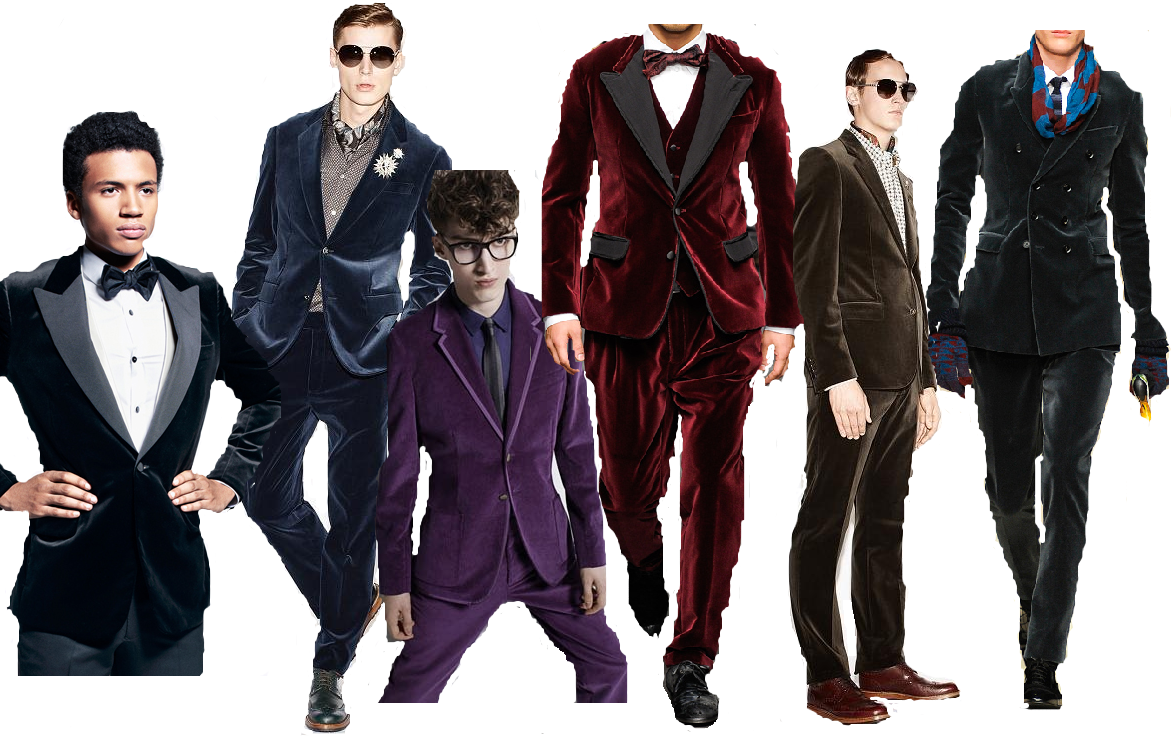 alexander mcqueen fall 2012, louis vuitton pre-fall 2013, paul smith fall 2010, dolce and gabbana fall 2012, louis vuitton pre-fall 2013, burberry prorsum fall 2012
When I think of a velvet suit, I picture a dark-haired Italian walking through the streets of Milan, Gucci sunglasses covering his brown eyes and a stubble finely groomed to perfection. He's wearing perfectly polished Giordano Dieci shoes and in one hand he nonchalantly holds the handles of his Louis Vuitton bag while the other gleams from the gold Rolex embracing his wrist. His scent is fresh and tempting and produces a trail of suave masculinity as he proceeds to his swanky in-city apartment that's illuminating with modern paintings and glass tables.
CUT! Bringing myself back to reality and there is no reason why a man like yourself can't own the velvet suit either. It's sensuous and presentable and, as the Autumn Winter 2012 collections showed us, can also be worn with a grungy, bohemian twist. I am especially drawn to the velvet numbers in the Louis Vuitton Pre-Fall 2013 collection. Worn with printed shirts and scarves, and rounded off with charming broaches, it's a look that's formed to impress.