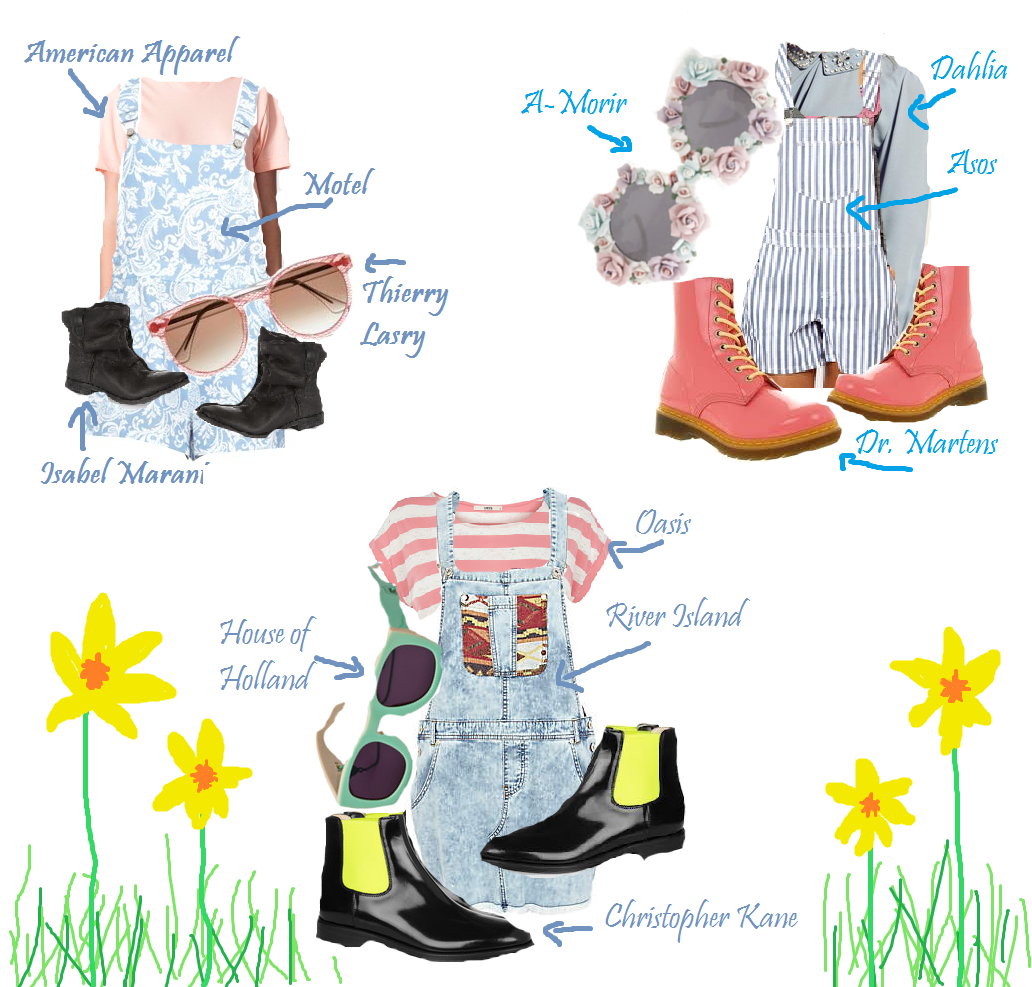 Right, I give in. I can't resist it any longer. I know it's still freezing cold, there's still flurries of snow outside and I'm still indulging in too many hot chocolates with whipped cream but it
is
supposed to be Spring and my mind has firmly switched to
Spring
mode, which means I can't help but fantasize about pretty pastel clothing, bike rides beside smiling daffodils and SUNSHINE.
You may be aware that dungarees are very much an 'in' thing at the moment but I love the short style ones (i.e. legs not down to ankles) and always have done. To me they are a cute young girl who loves hyper actively exploring and climbing trees; they are that female who's still stuck in the 90's, wearing her's over over-worn Breton stripes or full on edginess; they are definitely not burly men hard at work. I also think they are perfect attire for Spring and would look flattering with a pair of blossoming
A-Morir
sunglasses or delicate hues.
Whilst looking through Anrealage's Fall 2013 collection (showcased at Tokyo fashion week earlier this week) for a second time, I realised that this is the same Japanese brand that I mentioned back in
October
. Although this collection is less rave and more granny mixed with school girl, (A bit of a juxtaposition but, hey, this is Japan and there's a first for everything here) it's clear that Kunihiko Morinaga loves playing with light. What's captivating this time is the way that the clothing, made from fabric covered in photochromic dye, transform from a wintery (almost bland) white into powerful pastels as shown below in no time at all when exposed to intense light. Wouldn't it be wonderful if the weather here in England could transform that drastically? Because I'd think we'd all like that very much.