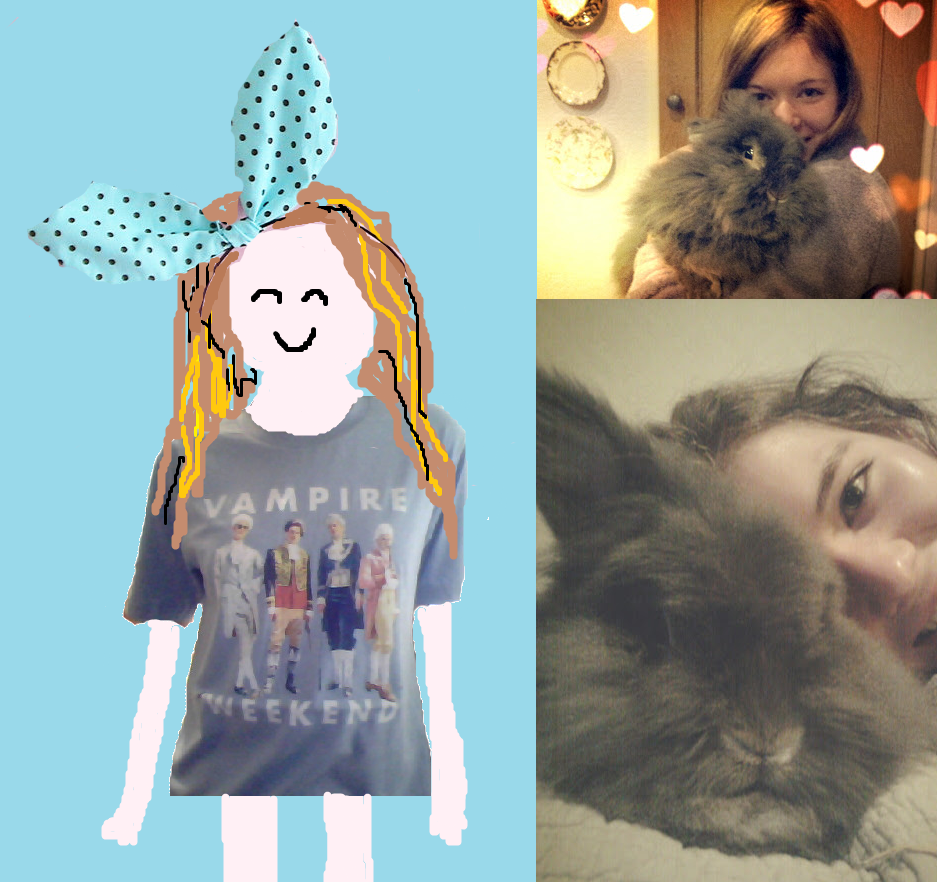 Expressing my love for Ezra Koenig and the Easter bunny by 'wearing' a Vampire Weekend t-shirt and bunny ear headband (and cuddling up with my rabbit Seb).
What is Easter? Over the years, the real religious meaning behind it has begun to fade into a moneymaking fanfare, a consumer's dream, or more lucidly a chocoholic's heaven.
Is Easter the handmade cards with cutely drawn chicks on made for your mum and dad whilst at primary school?
Or is it the belief that going overboard with calories is totally fine and nothing to be guilty of because it's practically essential that you do so?
Maybe it's just a long weekend; a time to relax and make the most of not having to work.
For me, Easter is all about homemade hot cross buns and a festive cake; it's a total excuse to bake, bake, BAKE